Sophie

Posts

: 2


Points

: 4


Join date

: 2018-06-17

on Tue Jun 26, 2018 5:35 pm
Hi !
I downloaded the last "test build" for windows 7 and more ( i'm on windows 10 )
First it worked perfectly, and then, i don't know why, the software crashed and now, it's impossible to use Valentina, i am so sad right now !
I try to uninstall and install again but, it didn't work!
My problem is a black screen.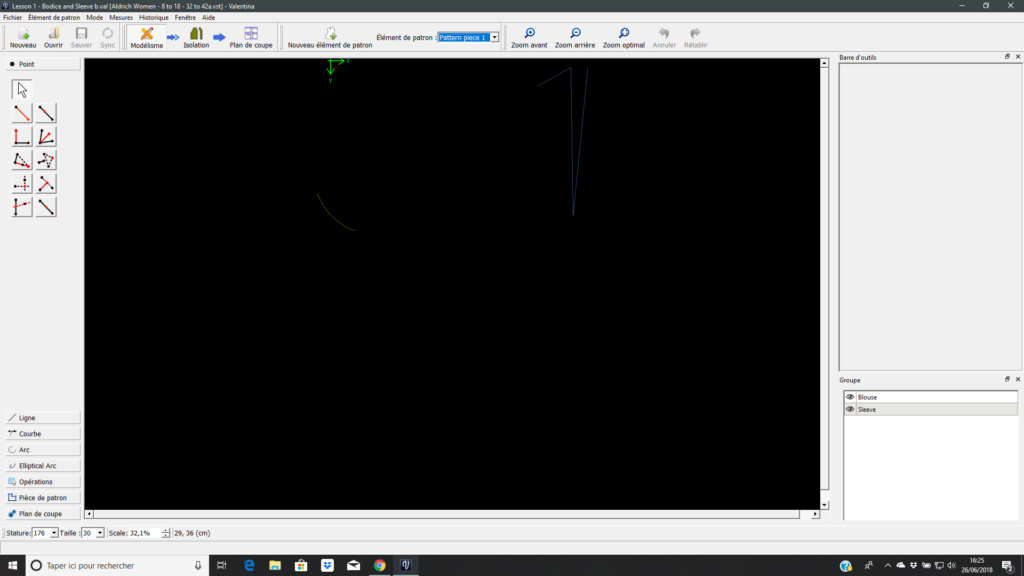 I don't know if i am the only one who gets this problem.
Maybe someone has a solution to fix my problem.
Thanks, and sorry, i'm French, and of course, my english sucks !
on Tue Jun 26, 2018 5:52 pm
Hi,

Please, send me your pattern (and measurements) on dismine (at) gmail.com.

Also try to change a zoom.


Sophie

Posts

: 2


Points

: 4


Join date

: 2018-06-17

on Tue Jun 26, 2018 6:13 pm
Thanks, i sent you a mail !
on Tue Jun 26, 2018 8:43 pm
For those who read this thread. It is problem with OpenGL render. Disabling the option helps.

Permissions in this forum:
You
cannot
reply to topics in this forum